L-Track Tie Down Option
Optional L-Track Tie Down Points
Several clients have asked about tie down points. With a bit of homework we think we've come up with an optimal solution, the L-Track system. These components are readily available and reasonably priced.
This is the L-Track.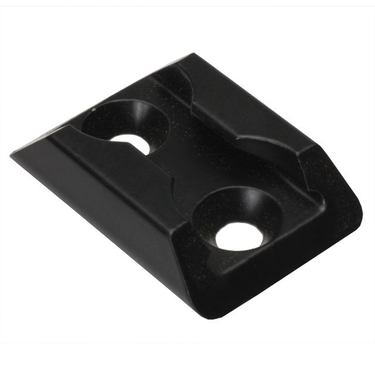 It accommodates a variety of tie downs that snap in place. Shown is a 2" long L-Track segment. This is the recommended length since it will accommodate both single and double tie downs. Any length is available if you want to extend your tie down options. This sample is bolted in place for demo purposes. We would weld these to the tank at specified locations.